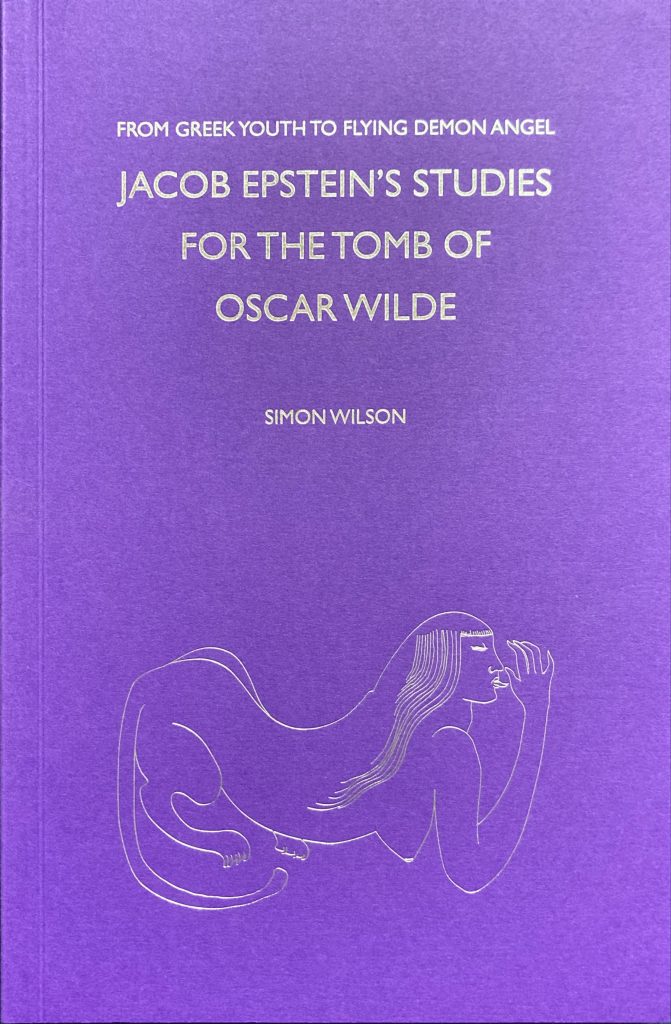 Members of the Aubrey Beardsley Society can now purchase a new volume by the Founding Member of AB 2020 Simon Wilson, From Greek Youth to Flying Demon Angel: Jacob Epstein's Studies for the Tomb of Oscar Wilde (London: Sign of Nine, 2020).
In this book, Wilson teases out the intriguing complexities of Jacob Epstein's famous tomb for Oscar Wilde, taking the reader through every stage of its evolution through the surviving studies for it. One of these has never before been published and sheds fascinating new light on the links of Epstein's conception to Wilde's great poem The Sphinx, to ancient Egyptian and Greek sources, and to a drawing by Michelangelo. Wilson also discusses the finished tomb and tells the story of the extraordinary scandal that erupted on its installation in the cemetery of Père Lachaise in Paris.
An authoritative scholarly account and a beautiful object, this book is an indispensable contribution to the library of any admirer of the fin-de-siècle culture. The volume is available for £10 with complimentary postage.