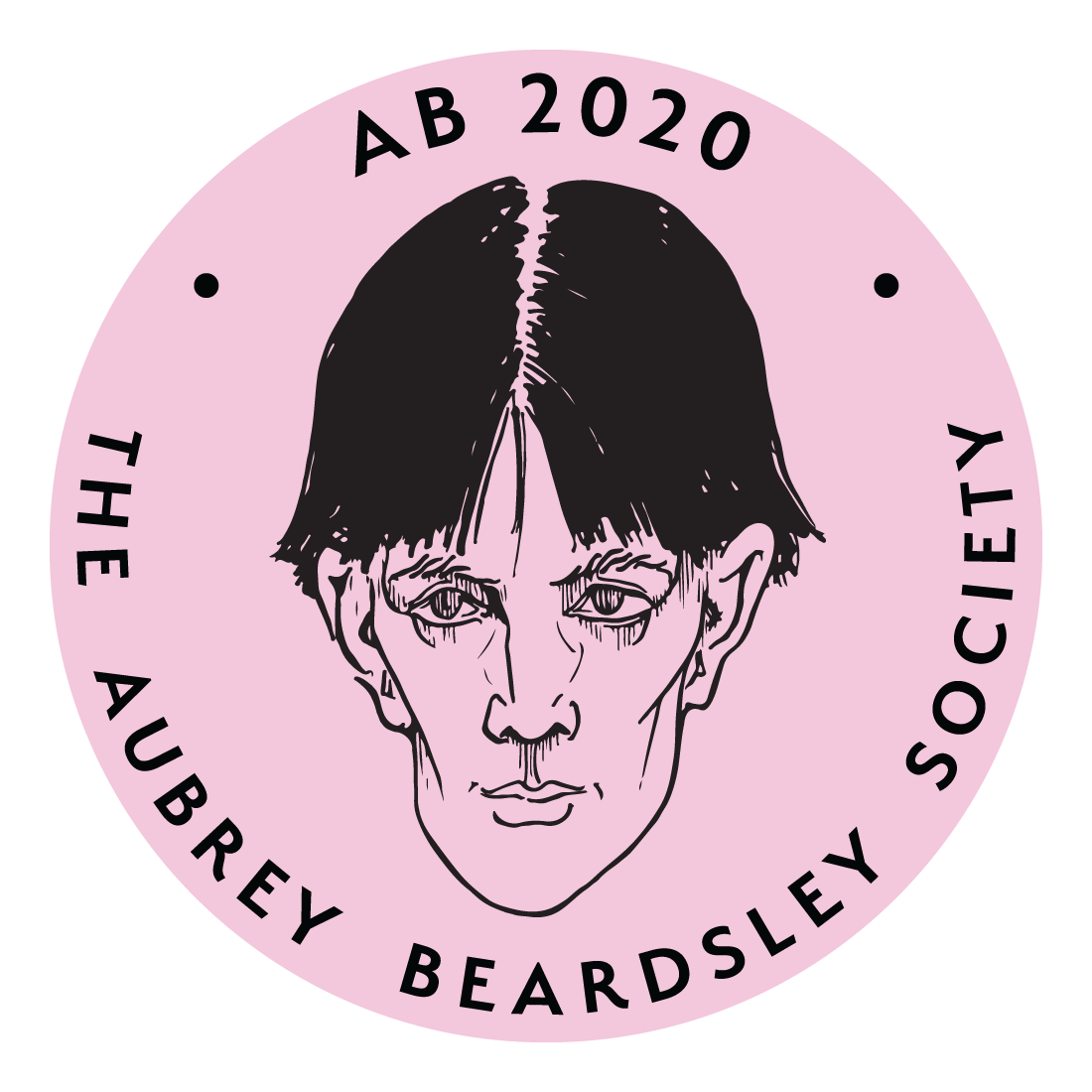 AB 2020: The Aubrey Beardsley Society
AB 2020: The Aubrey Beardsley Society unites devotees of the fin-de-siècle artist, writer, and emblem of queer decadence Aubrey Beardsley. We aim to bring together emerging Beardsley scholars and long-time admirers, artists and collectors, students and academics who are shaping the field of Beardsley studies. Cultivating new talent in this field is the Society's privilege and responsibility.

What we do
The Aubrey Beardsley Society has launched the AB Library, a collection of digitised primary sources and open access scholarship dedicated to Beardsley. At the time when our access to physical collections is more complicated than ever, this resource aims to provide an evolving guide to the world of online Beardsleyana.
Keeping the Beardsley Craze aflame, the Aubrey Beardsley Society also publishes the AB Blog. This digital publication platform is regularly updated with creative and scholarly contributions from the community of Beardsley enthusiasts. If you consider yourself one and have an idea for a post, do not hesitate to get in touch with Sasha Dovzhyk at contact@ab2020.org.
To celebrate the foundation of the Aubrey Beardsley Society, the 2020 Emerging Beardsley Scholar Prize has been awarded to three outstanding researchers at the start of their career: Dickon Edwards, Natalia Maslianinova, and Samuel Love. Read the 2020 Call for Submissions here. The next Emerging Beardsley Scholar Prize competition will run in 2022.
The Society will mark Aubrey Beardsley turning 150 on 21 August 2022 by organising a one-day Anniversary Conference in association with the Decadence Research Centre at Goldsmiths, the British Association of Decadence Studies (BADS), and Birkbeck Centre for Nineteenth-Century Studies.
Each month, the members of the Aubrey Beardsley Society receive a digital newsletter informing them of the latest Beardsley news.
Who we are
Honorary President – Linda Gertner Zatlin
Founding Member – Simon Wilson
Head – Sasha Dovzhyk
IT Officer and Developer – Martin Lohrer
Artist in Residence – Hanna Strizh
The Aubrey Beardsley Society is generously supported by the Alessandra Wilson Fund.
How to join
You can purchase your membership via PayPal here.
How to get in touch
Please email Sasha Dovzhyk at contact@ab2020.org. You are welcome to join the lively conversation about Beardsley on Twitter (@beardsleyism) and Instagram (yet more @beardsleyism). And we do hope to see Beardsleyites online and in person at our events.