Ukrainian graphic designer, illustrator, and animation director Hanna Strizh is the artist in residence at AB 2020: The Aubrey Beardsley Society. For years, Hanna Strizh has been a creative collaborator for many a Decadent conference, creating posters for La Maladie Fin de Siècle: Decadence and Disease, The Eve of St Aubrey: Re+Collecting Beardsley, Forgotten Geographies in the Fin de Siècle, 1880–1920 (co-organised with Leire Barrera-Medrano) as well as the cancelled conference AB 2020: Beardsley Re-Viewed. It is time for a glimpse into her Beardsley-inspired art world which gravitates towards linearity and the grotesque.
Linearity
The line is emblematic of artifice. It is the most unnatural art tool and, naturally, the most decadent one. Unlike form or tone or colour, the line does not exist in nature and must be invented. When one considers Beardsley's technique, his remarkable style of invention, it is usually the line that comes to define it. As Robert Ross puts it, 'No one ever carried a simple line to its inevitable end with such sureness and firmness of purpose' as Beardsley.
Created for the Inktober 2017 challenge, these pen-and-ink drawings by Hanna Strizh have absorbed the lessons of Beardsley's linearity, from the flight of Salome's veils to the hatchwork of The Baron's Prayer.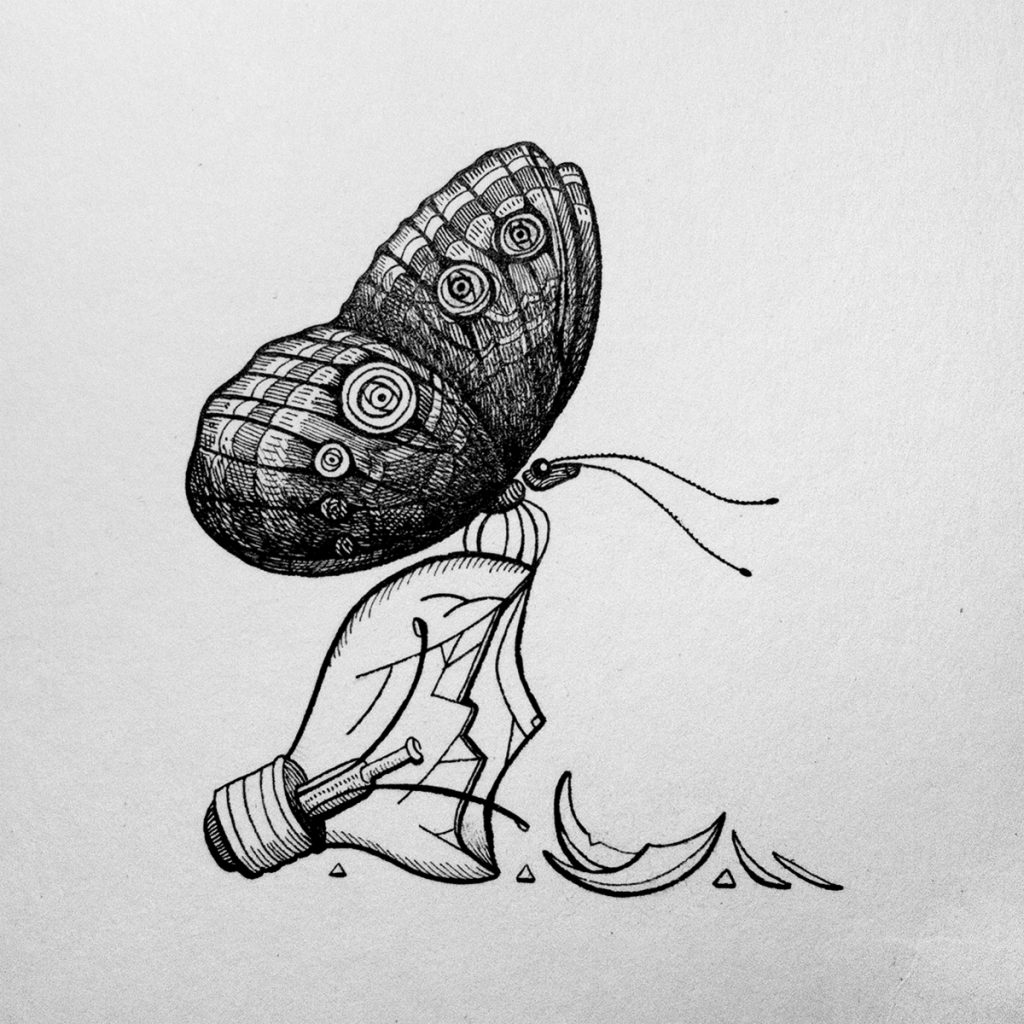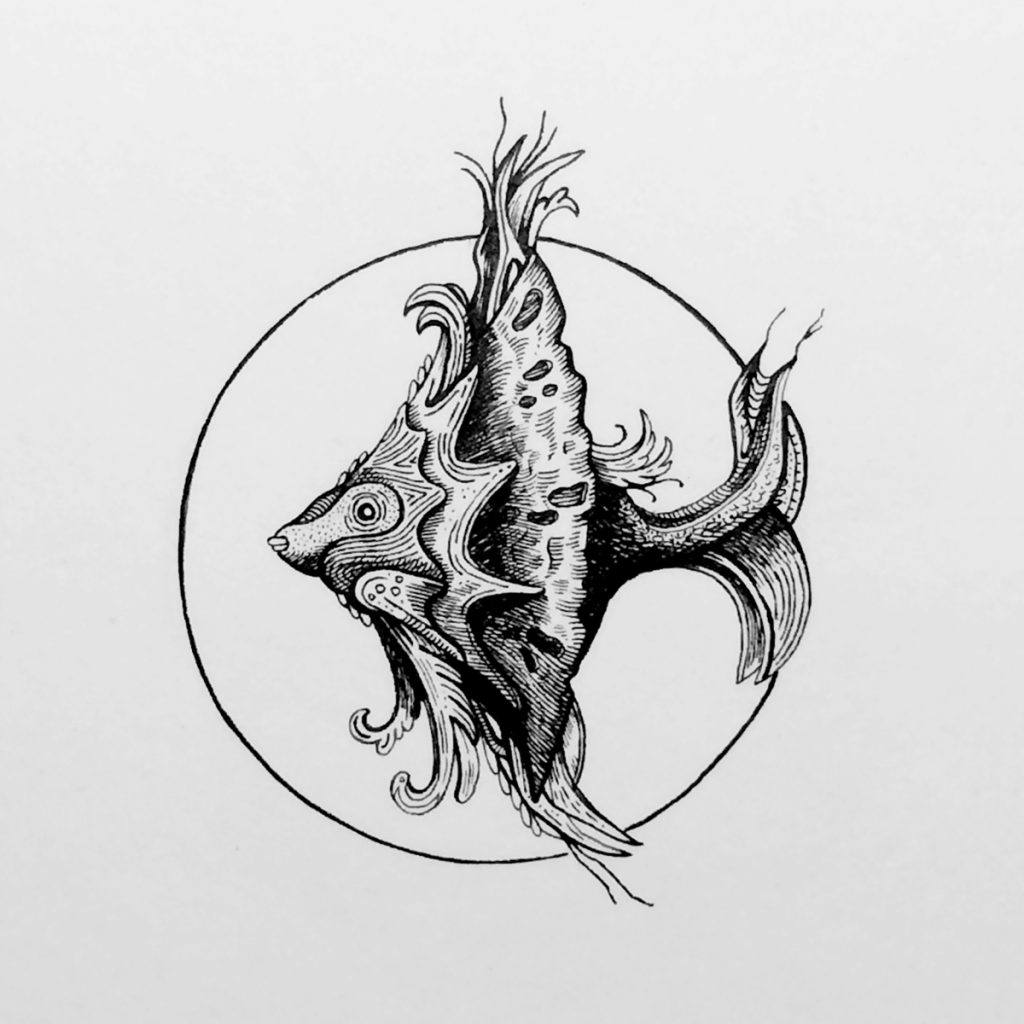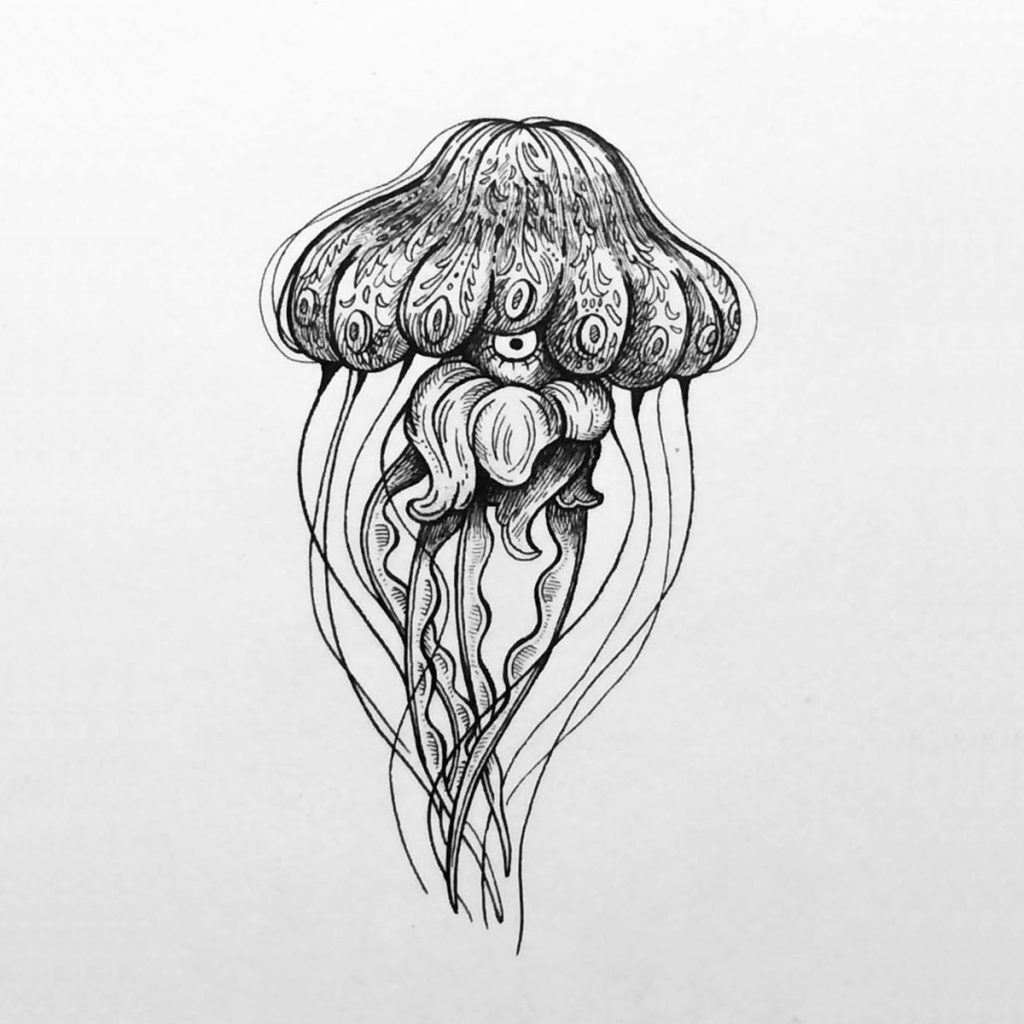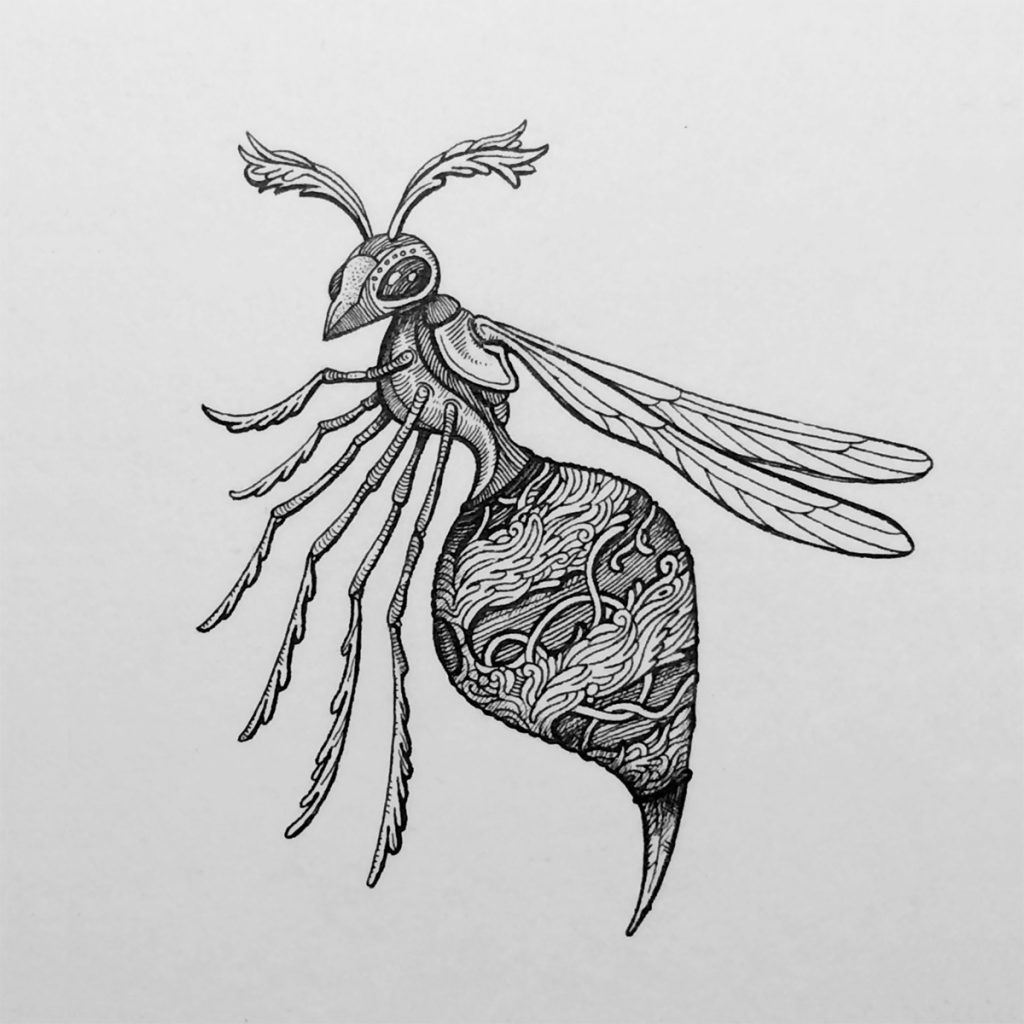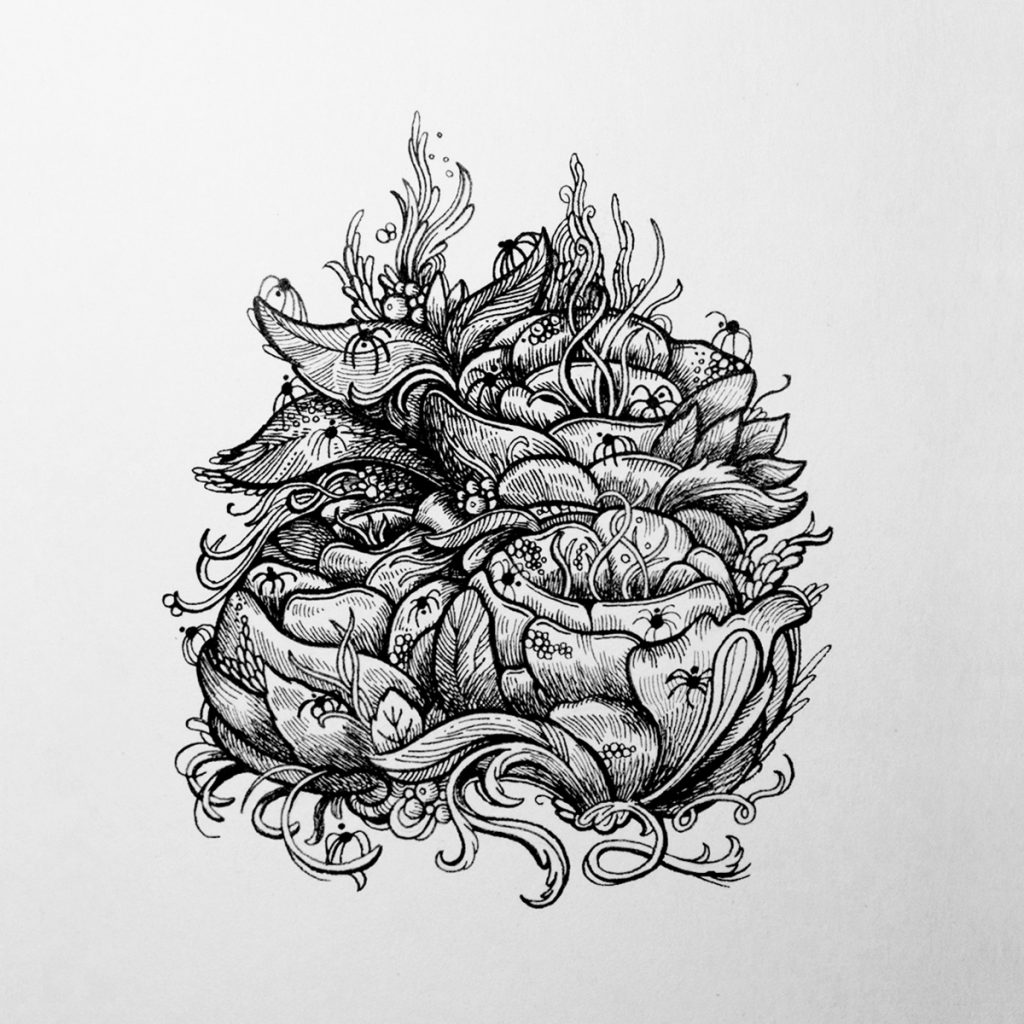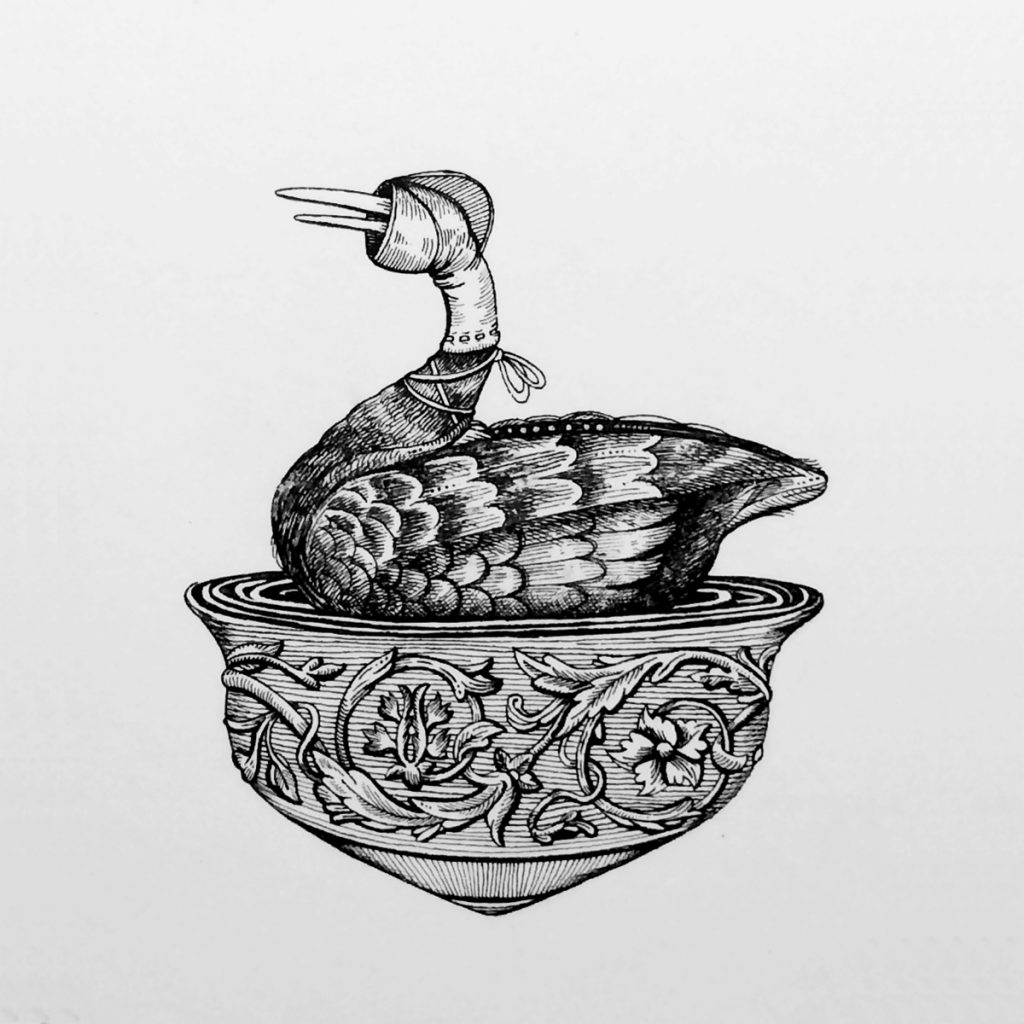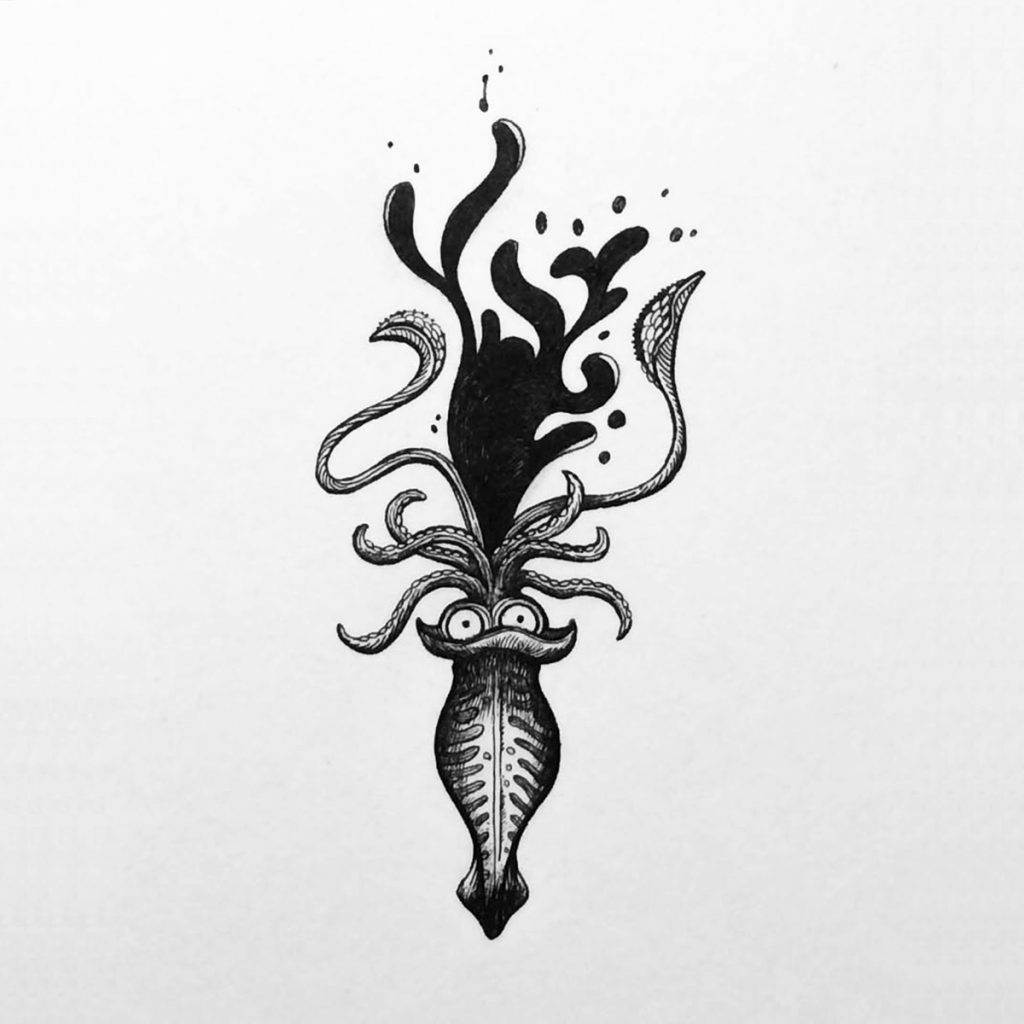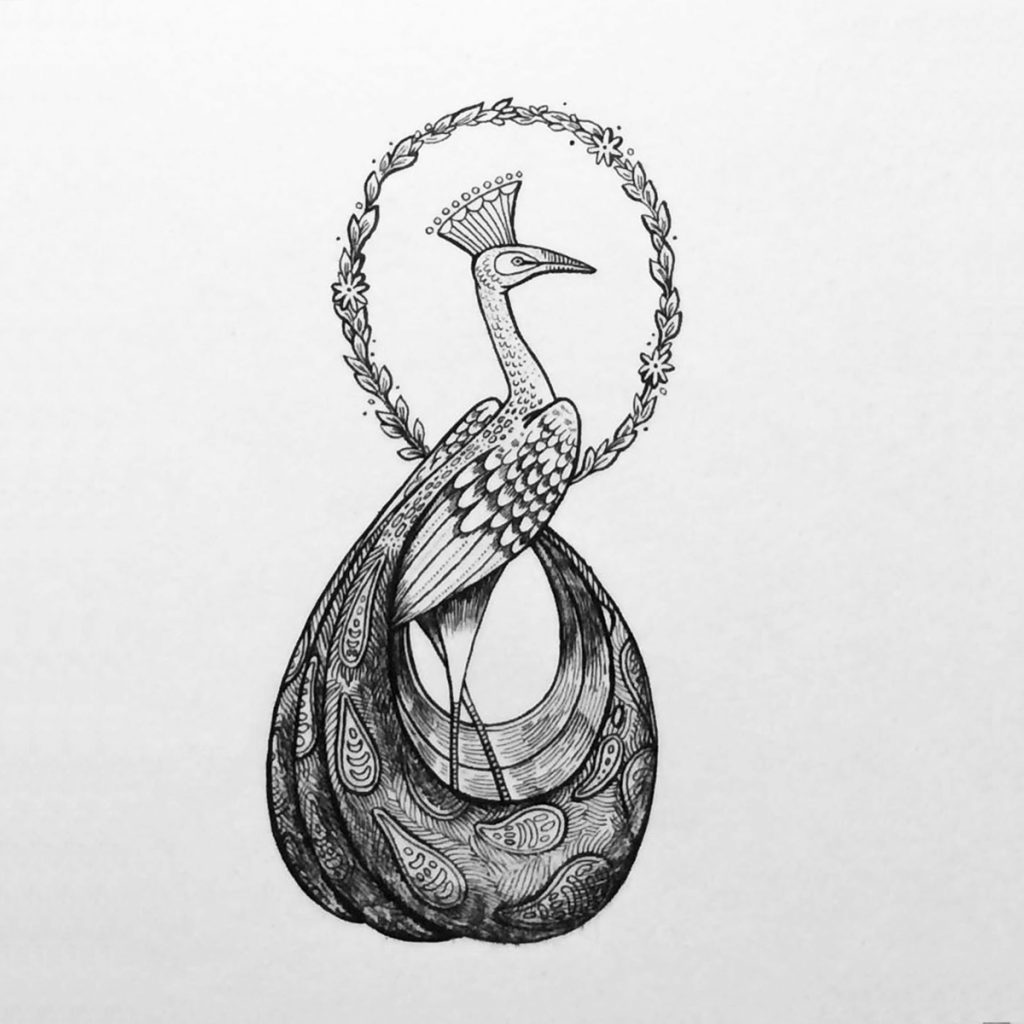 The Grotesque
Blurring the outlines of the human, the bestial, and the plantlike, Beardsley's grotesques are famously 'mad and a little indecent'. Whether in the Bon Mots or Morte Darthur, it is not only conventional forms that are displaced and distorted but the trust in conventions as such. 'His muse had moods of terrible laughter. Behind his grotesques there seemed to lurk some curious philosophy', Oscar Wilde tells us – and there can be no disagreeing with Wilde.
There is a light-hearted charm to the grotesque sketches by Hanna Strizh but also a fascination with the morbid and the diseased. All the damsels are sick – they comb their spines out together with the long, tangled hair. Losing heads and limbs, sanity and sleep, they yet weave their spiderwebs, the twisted arabesques of the unreal.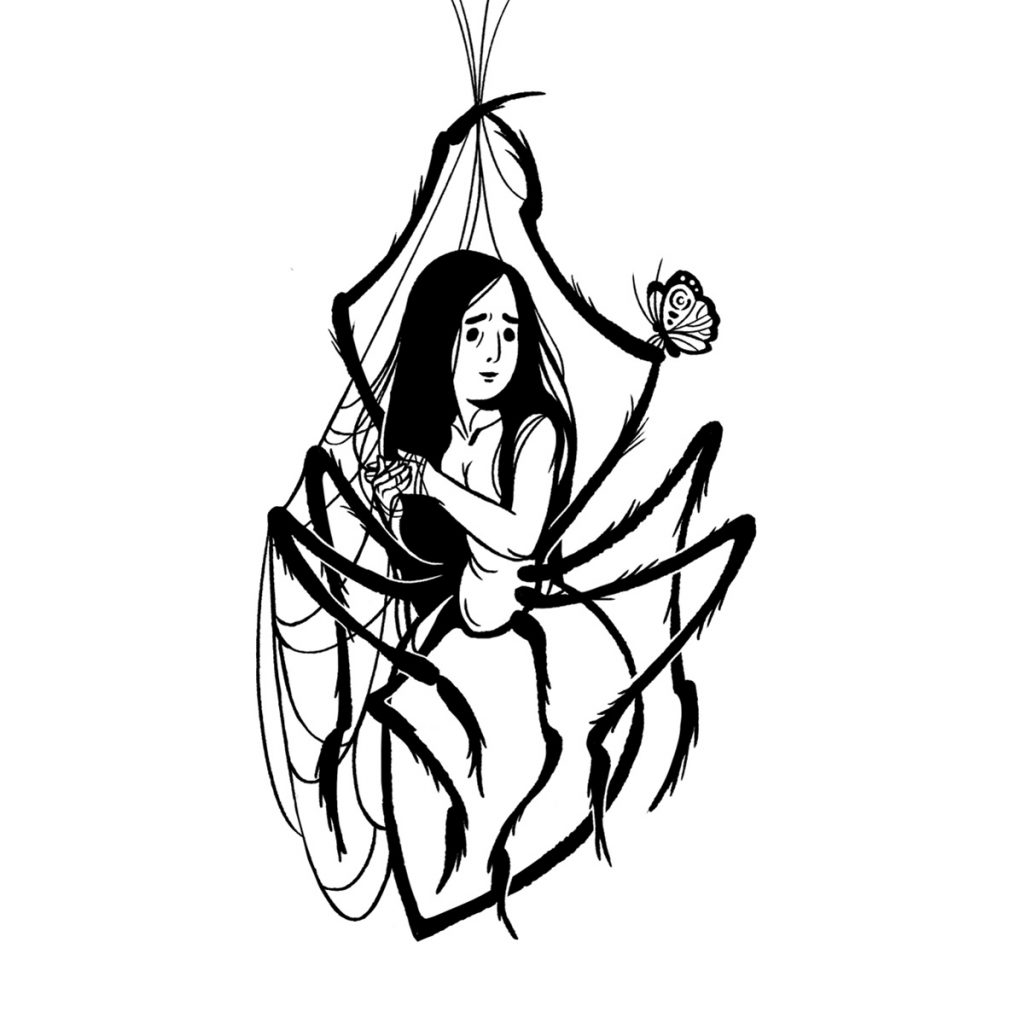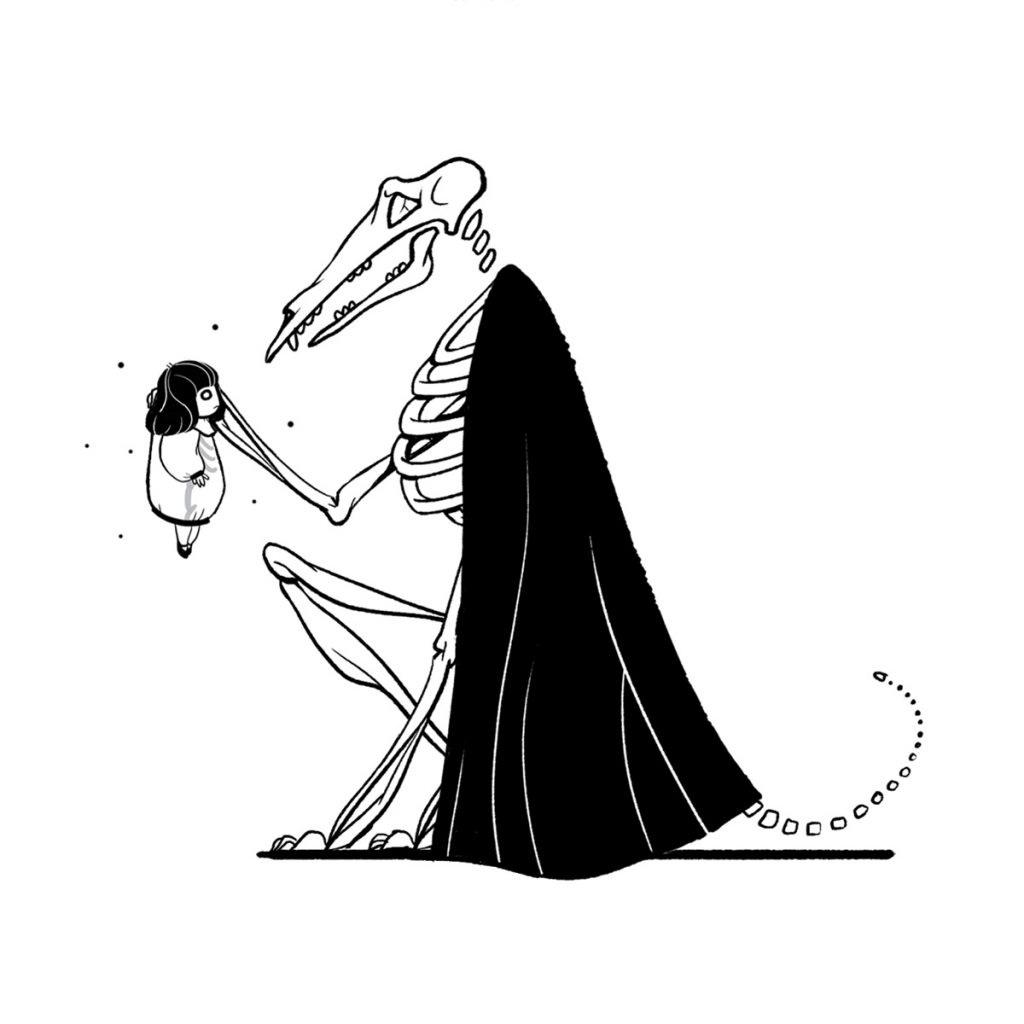 Spiderwoman, 2017
Mignonne, 2018