Will Beardsley be your valentine? This new animation by the Artist in Residence of the Aubrey Beardsley Society Hanna Strizh will help to answer the question.
The work is based on the cover and title page design for George Egerton's book Keynotes, the first volume in the Keynotes Series, published by John Lane in November 1893. The members of the Aubrey Beardsley Society receive a facsimile reproduction of the complete set of 20 miniature posters for the Keynotes Series, courtesy of Thomas G. Boss Fine Books. The animation of the cover of Keynotes by Hanna Strizh is also available in colour:
Download a shorter version of the Valentine's Day animation to share with your darlings here.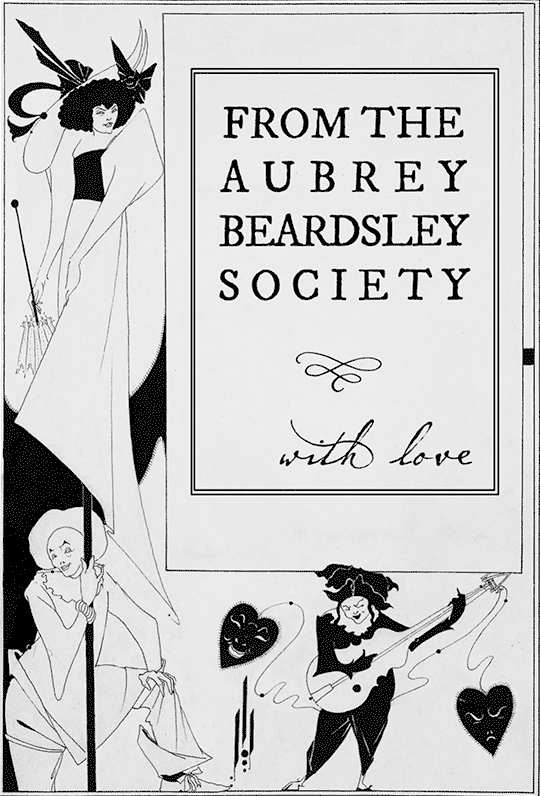 If you love what we do, join us: ab2020.org/members